Quartz Druzy - Updated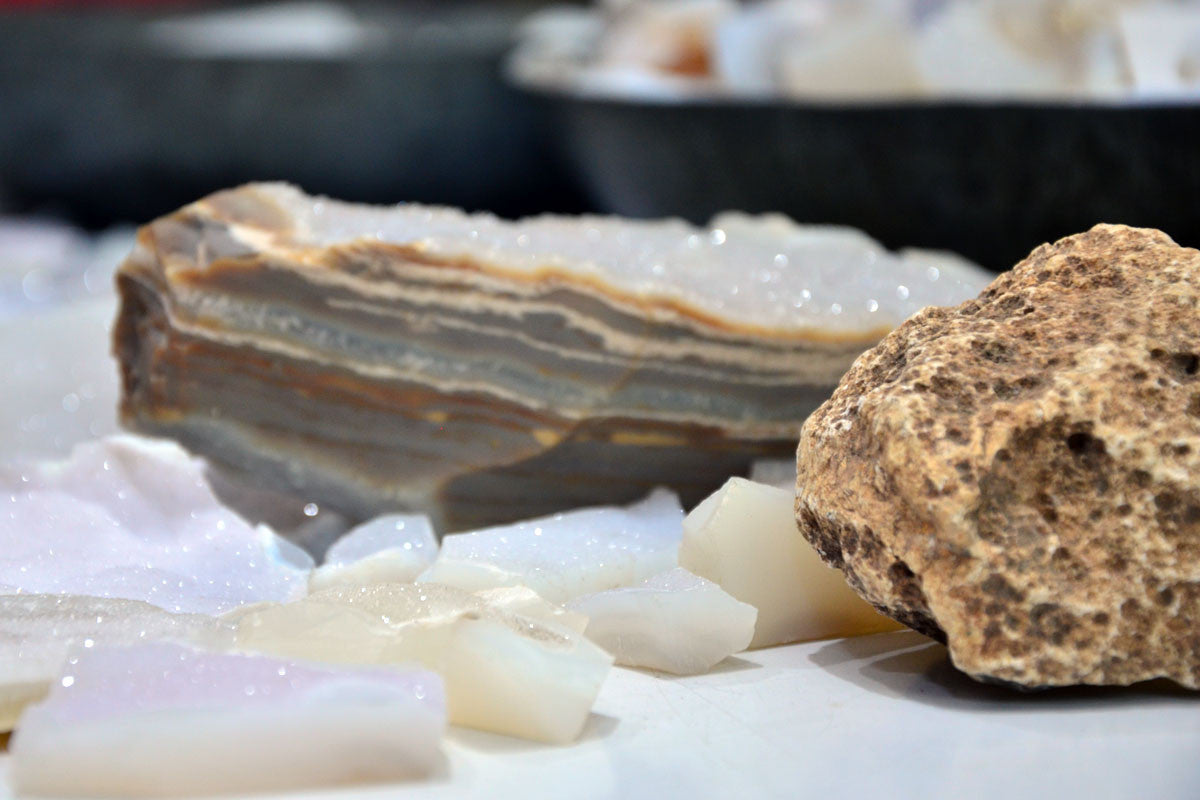 Druzy (or drusy/druse) refers to the encrustations or clusters of minute crystals with a natural surface texture much like fine sugar crystals. Formed naturally - It is the product of dissolved silica carried by ground water deposited in the porous areas of quartz and displays micro-crystalline facets millions of years old,  
We collect our Quartz geodes from the small villages of Rajasthan and surrounding Indian states. The village miners collect the geodes in anticipation of our buyer's visits.   
This is sample of one of the largest druzy quartz geodes we have found recently. The inner surface is all that we can use for our silver jewelry. 
This is a more typical size of the quartz druzy geodes that we use.
Here are a few of the druzy "slabs" that we recently cut from the geodes 
This is some of what we gathered for a recent druzy run that we did in Jaipur. After this stage we have to start making the shapes and the cutting the calibrated sizes for our jewelry.
text
Here you can see how the actual gemstones are created - we need to find a flat surface and then draw out the shape. After that the gem cutters will do their part. 
That is the process that we go through when creating a druzy gemstone for Himalayan Gems sterling silver druzy jewelry.